Browsing articles tagged with "Lucas Oil Offroad Racing Series | Transamerican Auto Parts"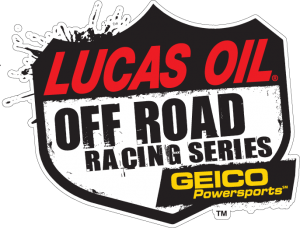 Compton, California (March 14, 2016) –  4 Wheel Parts, the global leader in aftermarket performance products and accessories for 4x4s, trucks, Jeeps and SUVs, announced today the renewal of their multi-tiered partnership with Lucas Oil Products and the Lucas Oil Off Road Racing Series. The agreement is comprised of 4 Wheel Parts being named "Official Off Road Parts Retailer" of the popular short course off road racing series, the expansion of their successful "Youth Ticket Program," along with a dynamic Lucas Oil Products marketing and promotional effort in all seventy-four North American 4 Wheel Parts retail store locations.
The pact for the longtime partners comes as 4 Wheel Parts continues an aggressive national expansion while Lucas Oil continues to solidify itself as the premier destination for grassroots motorsports with the recent launch of its signature Lucas Oil Racing TV online network.
With their 16-round season set to kick-off on March 19 in Chandler, Arizona, the Lucas Oil Off Road Racing Series has well established itself as the preeminent short course off road racing series in the nation. 4 Wheel Parts' corporate message of "Life is Better Off-Road" is personified by President and CEO, Greg Adler as he prepares to challenge for a championship in the series' marquee Pro 4 division.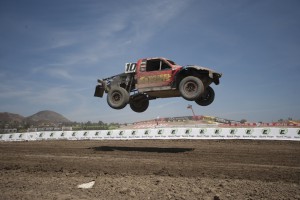 "4 Wheel Parts has enjoyed a long and successful affiliation with our friends at Lucas Oil," said Adler. "We have their products on our shelves, we rely on them in our racecars and we connect with our customers through our participation in their series both as a sponsor and as a team. Our collaboration with Lucas demonstrates what can be achieved through a truly great partnership."
This season, 4 Wheel Parts will once again partner with the series in distributing complimentary tickets to youth under 12 years of age throughout the regions where short course off-road events will be held.  The free youth tickets will also be available at participating 4 Wheel Parts stores. 4 Wheel Parts will also be bestowed the official designation as a series sponsor in addition to the being recognized as title sponsor of the year-end, season finale at Chandler's Wild Horse Motorsports Park in October.
"We take immense pride in the fact that our connection with 4 Wheel Parts extends well beyond a traditional sponsorship," said Jamie Devney, Team Lucas Vice President of Brand Development. "With our business to business relationship along with our joint promotional efforts complementing their engagement, 4 Wheel Parts is a valued partner. We are thrilled to be embarking on a new season with them alongside us."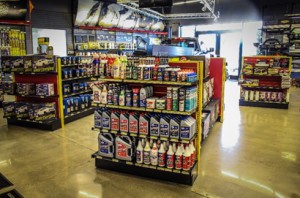 Chandler, Arizona will welcome the Lucas Oil Off Road Racing Series for its season opener March 19-20 followed by 14 rounds of racing as the series visits California, Nevada, and Ensenada, Mexico before returning to Arizona for the season finale October 22-23. You may view the complete 2016 schedule at LucasOilOffRoad.com.
About the Lucas Oil Off Road Racing Series:
The Lucas Oil Off Road Racing Series is the evolution of the long-standing support of short course racing by Forrest Lucas and Lucas Oil Products. Steeped in the Midwest tradition of short course off-road racing infused with a West Coast influence, Lucas Oil Off Road Racing brings intense four wheel door to door action to challenging, fan-friendly tracks. Lucas Oil Off Road Racing Series: This is Short Course. For more information please visit www.LucasOilOffRoad.com.
About 4 Wheel Parts 
4 Wheel Parts is the global leader in truck, Jeep, SUV and off-road performance products. With 74 locations across the U.S. and Canada and growing, 4 Wheel Parts Service Centers install all the products they sell. Maintaining the nation's largest inventory of off-road tires, wheels, lift kits and accessories, 4 Wheel Parts serves customers across the country and around the globe. Life is Better Off-Road™. Visit them at 4wheelparts.com or call toll-free 877-474-4821.