Browsing articles tagged with "4wheelparts | Transamerican Auto Parts - Part 2"

For Immediate Release
Compton, California (February 5, 2015) – Transamerican Auto Parts has announced the acquisition of premium off-road accessory manufacturer Poison Spyder Customs as the most recent addition to its manufacturing subsidiary, Transamerican Manufacturing Group (TMG) which also includes Pro Comp USA, Rubicon Express Suspension, LRG Rims, G2 Axle & Gear, Trail Master Suspension, and Smittybilt.
Transamerican Auto Parts is also the parent company of 4 Wheel Parts, the global leader in off-road performance product sales and installation with 67 retail locations across North America.
The acquisition will allow Poison Spyder Customs to benefit from the manufacturing expertise and extensive resources of TMG while maintaining the high standard of quality that Poison Spyder Customs has established with their superior off-road product line and strong brand equity.
With the agreement, Poison Spyder Customs founder, Larry McRae, will continue to guide the company as President while he and the team that has built a remarkably loyal following with their quality and service, will remain in place to execute the same level of excellence and authenticity to which PSC customers are accustomed.
Greg Adler, President and CEO of Transamerican Auto Parts, completed the agreement to establish Poison Spyder as the newest TMG brand.  "Poison Spyder is an innovative company that has experienced rapid growth by developing unique, high quality products for the off-road marketplace," said Adler. "We will continue along that path as we combine the leadership of Larry McRae with the expertise that TMG will bring."
Transamerican Auto Parts. We Sell It. We Own It. We Live It. 
For more information about Transamerican Auto Parts and Transamerican Manufacturing Group, please visit: https://transamericanautoparts.com/
About 4 Wheel Parts 
4 Wheel Parts is the global leader in off-road, Jeep and aftermarket performance products. With 67 locations across the US and Canada and growing, 4 Wheel Parts Service Centers install all the products they sell. With the nation's largest inventory of off road tires, wheels, lift kits and accessories, 4 Wheel Parts serves customers across the country and around the globe. Life is Better Off-Road™.
Visit us at 4wheelparts.com or call toll-free 877-474-4821.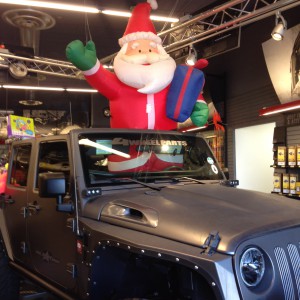 Continuing a Christmastime tradition, 4 Wheel Parts stores throughout North America are conducting Toys for Tots collections to aid less fortunate children. 52 of the 60 locations in the U.S. are participating to distribute unwrapped toys to kids with drop offs inside stores.
Toys can be truck and Jeep gifts related to off-roading or anything else children would enjoy. "Our goal is to make kids happy with new toys, and to make it easy for our customers to contribute toys through an easy and quick drop off site," says Laura Hansen, 4 Wheel Parts Marketing Assistant.
Loyal 4 Wheel Parts customers have dropped off toys like puzzles, dolls, games and Hot Wheels to be distributed. Customers can contact their local 4 Wheel Parts store by calling or stopping by for more information and drop off deadlines. The Toys for Tots program was launched by the U.S. Marine Corps nearly 20 years ago with a mission to dispense unwrapped toys to less fortunate children.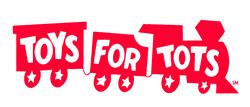 4 Wheel Parts was named the presenting sponsor and official retailer of the 2014 Top Truck Challenge held in Hollister, California June 9-13. It featured ten pre-selected contenders taking on extreme off-road courses in trucks ranging from Broncos to Samurais. The results are in and Matt Christian captured first place in his 1995 Chevy S-10, second place went to Rob Inglis driving a 1996 Dodge Ram 1500, and Tracker Bain landed third in his 1969 Ford Bronco.
For the annual challenge, Four Wheeler readers voted on the vehicles they thought deserved a shot at tackling the demanding course. Challenges include an Obstacle Course, Mud Pit, Tow Test, Frame Twister, Hill Climb, Coal Chute, and Tank Trap. Competitors are not allowed to use outside help, but can use a winch on their own rigs.
"4 Wheel Parts has been a great partner over the years and the company's commitment to providing quality service and products for the off-road community mirrors Four Wheeler's continued mission of bringing enthusiasts the very best off-road action, entertainment and coverage in the world," says Christian Hazel, Four Wheeler Network editor-in-chief.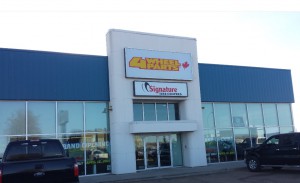 4 Wheel Parts' newest location held a Grand Opening Celebration at its Red Deer, Canada store on April 12. It's the fifth 4 Wheel Parts Canadian location and was previously the site of Canada Custom Vehicles.
"We had a big garage sale that had products like used tires and accessories  left over from the previous tenants," says 4 Wheel Parts Red Deer store manager Brad Gilbert. There were hourly onsite giveaways and exclusive installation deals, and attendees were treated to free barbecue.
The Alberta Red Deer store is a little over an hour and a half drive south of Edmonton and joins the 4 Wheel Parts fleet of Canadian locations with others in Montreal, Calgary, Burlington, and Fredericton.
Technicians at the opening performed installations for customers and offered consulting advice. The cutting edge 4 Wheel Parts store has an online Google virtual tour of its brand new showroom where users online can navigate the premises virtually to view high res images of off-road truck and Jeep parts.