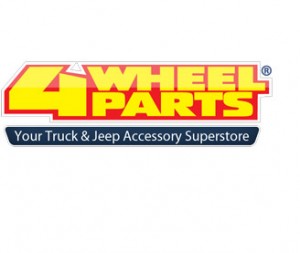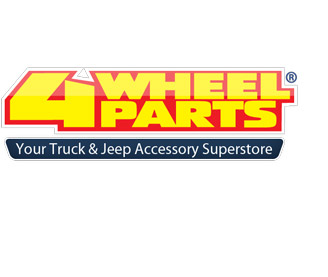 For Immediate Release
Compton, California (March 16, 2015) –  4 Wheel Parts, the global leader in off-road truck and Jeep aftermarket performance products, will be supported by its partnership with the world's largest hot dog chain, Wienerschnitzel, at the 2015 Lucas Oil Off Road Races. Wienerschnitzel will serve hot dogs and chili dogs at the 4 Wheel Parts hospitality tent during select events at the Lucas Oil short course race series, deemed one of the world's most intense off-road competitions. 4 Wheel Parts President, CEO and driver, Greg Adler, #10, will be supported by Wienerschnitzel in the Pro 4 racing division as an extension of the developing collaboration between 4 Wheel Parts parent company, Transamerican Auto Parts and Wienerschitzel.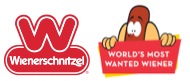 Wienerschnitzel will be present as the season kicks off at Lake Elsinore Motorsports Park on March 21, 2015, with additional appearances in California, Utah and Nevada. To view a schedule of Wienerschnitzel's race participation, visit: www.wienerschnitzel.com/events
"We could not be more excited about extending our partnership with Greg Adler and the 4 Wheel Parts team while supporting these extreme off-road events," said Wienerschnitzel's Chief Visionary Officer, J.R. Galardi. "We're looking forward to expanding our footprint in the racing world, while serving our world-famous hot dogs to the race community!"
4 Wheel Parts Director of Marketing, Dan Mickelsen shared his enthusiasm for this new facet of the growing partnership.  "The Greg Adler Motorsports program provides us with an outstanding opportunity to expand our relationship with Wienerschnitzel," he said.  "Short course off-road racing is one of the most exciting and dynamic forms of motorsports there is and we are thrilled to have our friends at Wienershtzel along with us for the ride."
To celebrate Wienerschnitzel's participation at the 2015 Lucas Oil Off Road Races, event ticket giveaways will be held on Wienerschnitzel's Facebook and Instagram pages. Connect with Wienerschnitzel for your chance to win.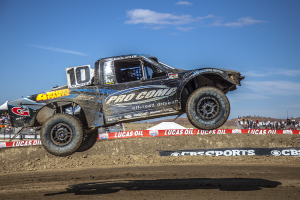 About Wienerschnitzel
Founded by John Galardi in 1961 with a single hot dog stand in Wilmington, Calif., Wienerschnitzel (www.wienerschnitzel.com) is a bona fide pioneer of the quick-service food industry. The world's largest hot dog chain serves more than 120 million hot dogs annually and is famous for its delicious proprietary chili recipe. Based in Irvine, Calif., the parent company, Galardi Group, franchises restaurants throughout the U.S., including Wienerschnitzel, Hamburger Stand, and Tastee Freez LLC.
About 4 Wheel Parts
4 Wheel Parts is the global leader in off-road, Jeep and aftermarket performance products. With 69 locations across the US and Canada and growing, 4 Wheel Parts Service Centers install all the products it sells. With the Nation's largest inventory of off road tires, wheels, lift kits and accessories, 4 Wheel Parts serves customers across the country and around the globe. Life is Better Off-Road™.
For more information visit 4wheelparts.com or call toll free 877-474-4821.