Leadership Team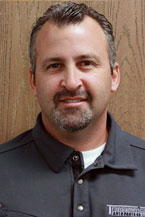 Greg Adler, President & Chief Executive Officer, graduated from Arizona State University in 1990. After graduation he joined the accounting firm of KPMG Peat Marwick where he worked from 1991 to 1993. He received his CPA license in 1993. He came to TAP Automotive on a fulltime basis in 1994 as a Store Operation Manager. Between 1994 and 2001 Mr. Adler advanced to a Regional Manager position, as the number of Stores grew from 9 to 35 stores. He was largely responsible for the increase in new store openings and he added standard operating procedures to the organization. He was promoted to Vice President of Sales in 2001 an d to the position of President in 2002. Mr. Adler became the CEO of the company in November of 2005.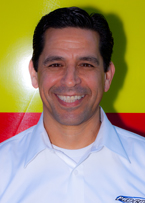 Rich Botello, Chief Operating Officer, TAP LLC, President, TAP Manufacturing Brands, joined TAP Automotive in 1988 as a retail salesman and was soon thereafter managing and troubleshooting troubled stores. In 1993, Mr. Botello was promoted to Retail Operations Manager and was responsible for retail store sales, service, staffing, advertising, operations and new store openings. During the next 10 years under his leadership, the retail store base grew to 40 stores, more than 450 employees and $131 million in sales. In 2003, Mr. Botello was appointed President of TAP's Dealer Services International division. DSI achieved 300% sales growth under his guidance. In January 2008, Mr. Botello was appointed President of TAP Manufacturing Brands, overseeing the Explorer Pro-Comp Suspension Brand, Pro-Comp Tire & Wheel Brand, and the Smittybilt Brand. In 2013, Mr. Botello was named Chief Operating Officer for TAP LLC, where he oversees the daily operations of the entire Transamerican Auto Parts corporation.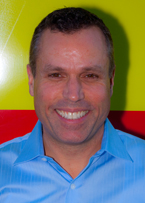 Dave Rittenhouse, Director of National Sales, has 24 years of experience in the aftermarket truck and four-wheel drive business, 10 of those years with TAP Automotive. Prior to joining TAP Automotive, Mr. Rittenhouse was the General Manager of Retail Operations at Dick Cepek, Inc., a California-based tire and wheel distributor. He was also a part owner of a drive train parts business before returning to TAP Automotive. Mr. Rittenhouse is responsible for the Mailorder, Wholesale & Internet sales groups. In that position he has been key to developing the successful internet strategies for the company.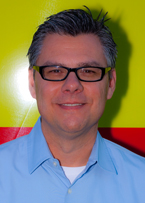 Sean Angues, President Smittybilt Division, joined the company in July 2006 to lead the Smittybilt acquisition. Prior to joining the company, he worked as the National Sales Manager for Smittybilt and brought with him a wealth of knowledge about the products and operation of the company. Mr. Angues has led the resurgence of the Smittybilt brand to a $10 million company in less than 3 years.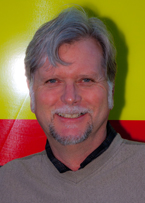 Scott Ward, President Pro Comp, has been in the tire and wheel business since 1978. He joined TAP Automotive in 1982 and has held a variety of management positions with the company. He was selected to run the start up company, Pro Comp Tire in 1999 and has grown that business to over $70 million in revenues in nine years.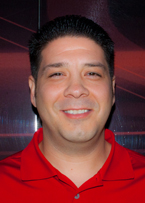 Victor Gonzales, Director of Wholesale, is responsible for the daily operations of Transamerican Wholesale. Victor has worked in the aftermarket auto industry since 1999, and his experience includes nine years in wholesale and four years in manufacturing. He holds a bachelor's degree in business management from the University of California, San Bernardino. Since joining TAP in 2005, he has transformed wholesale into a customer-centric fulfillment center. His teams know that listening to their customers and finding ways to say "yes" differentiates our operations from others.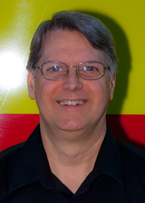 Greg Gardiner, Director of MIS, has been in the four-wheel drive industry for over 32 years. He ran the family four-wheel drive shop for 13 years. During that time he developed software to run the business. After that, he worked in the industry for several companies being heavily involved in computer operations, telecommunications and overall technology departments of the company.